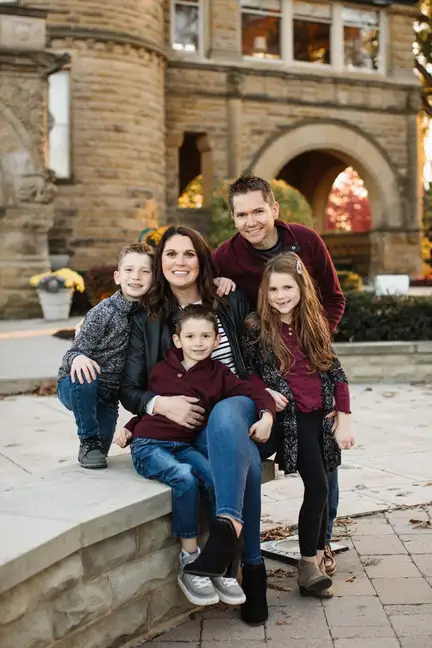 Creating Happiness with Healthy Smiles
I'm excited to bring world-class dental care to the Huntington area. Our practice strives to provide leading-edge, caring, and painless care that improves lives and smiles for our community.
I've been practicing dentistry since 2009. My cousin is an oral surgeon; after he removed my wisdom teeth, he let me job-shadow him for a few days. Seeing the difference he made in his patients' lives, and the connections he developed with those in his care, kindled my interest in the field.
I enjoy learning about my patients. Their families, lives, and pastimes are all important to me. I want to get to know each person, and build a lasting relationship based on trust, compassion, and open communication. I want to help each person develop their healthiest, happiest smile.
I'm very detailed-oriented. As a dentist, I'm attentive to a person's unique needs and I listen actively to their goals and concerns. It's my desire to create sound, functional, beautiful teeth and smiles.
Education and Continuing Education
Bachelor of Science in Biology – Brigham Young University
Doctorate of Dental Medicine – University of Nevada Las Vegas School of Dental Medicine
I'm committed to delivering the highest level of care to my patients; they deserve nothing less. Each year I complete many hours of continuing dental education to ensure I'm current on the newest technology, techniques, and materials. I study a wide range of topics, including dental implants, sleep apnea, pediatric dental care, oral surgery, cosmetic dentistry, CEREC®, and advanced restorative techniques.
Professional Memberships
American Dental Association
Indiana Dental Association
Isaac Knapp District Dental Society
Personal Life
My father was in the U.S. Army, so our family moved every two to three years while I was growing up. I lived overseas, in The Netherlands, Panama, and Germany. In the U.S., I've lived in Virginia, Kansas, California, and New York.
My wife Vanessa and I met at college. She grew up in South Whitley. We're excited to return and raise our family close to her home and family. We have three young children: Easton, Aly, and Liam. When I'm not working, I love spending time with my family.